David J. Foor ~ Michelle M. Fontaine
Member Since February 1992 ~ Sponsor: Anthis Painting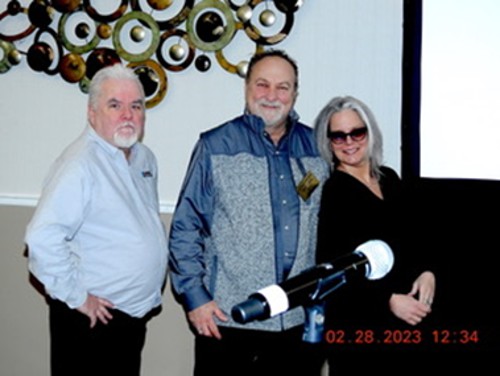 Visual Technologies continues to grow and serve the Central New York Community with the latest multi-media presentation equipment and services.
Call Visual Technologies when you are in need of rental equipment or staging services for your presentation or special event. VTC offers the equipment and personnel to make the most impact on your audience, from an intimate group of 10 people to a crowd of 10,000. If you require a permanent AV equipment installation for a conference room or portable presentation system to take from site to site, VTC can design, implement, and train your staff on the proper use of your purchase.
The equipment that Visual Technologies has to offer ranges from LCD and interactive monitors to projectors and screens, speakers and microphones, video, and audio conference systems. Services also include installed equipment service contracts, in-court litigation services, and PowerPoint presentation creation.
New construction, building renovations, professional offices, corporations, military, religious facilities, schools (K-12 or higher education), hotels and financial institutions are some areas that equipment could be installed…presenters, teachers, contractors, doctors, lawyers, non-profits are professions that would benefit from many of the products and services that VTC has to offer.
Read the full presentation here.